How the Consulting Sector is responding to COVID-19
Helen Tudor, Consulting, Technology & Services Sector
As we talk to our clients and contacts across the Consulting, Technology and Services sector in this current time of Covid-19 uncertainty, we hear two main themes:
How do we support our clients?
How do we support our people?
Consultants are at their best when asked to help clients with complex problems, and this is a market where they can add value more than at any other time.
The following aims to pull together some of the research, ideas and news from across the sector.
Business Impact
Source Global Research estimates that the COVID-19 virus could reduce the size of the global consulting industry by 19%, from $160bn in 2019 to $130bn in 2020, with Europe taking a disproportionate hit. Whilst they advise that any headline number should be treated with caution as it inevitably masks a far more nuanced picture, their Covid-19 report concludes that larger consultancies will be seen as safer options and will fare better than smaller or niche firms.  Please find the report here.
In our own conversations with clients, we hear how adjustments are being made to address increased demands to support Public Sector and Healthcare clients with the movement of Private Sector colleagues into Government, Health and Social Care contracts. Expertise in Restructuring, Supply Chain (particularly the movement of food and medicines), Manufacturing Innovation (increasing the supply of ventilators) and Leadership are most in demand.
Talent Impact
Concurrently these firms are learning to manage a fluctuating workforce that increasingly needs to self-isolate or support loved ones.
The overall willingness of Consulting, Technology and Services firms to be supportive employers reflects how highly they value their talent. The welfare of employees and their families alongside supporting clients in a time of crisis has taken centre-stage, linking the organisation and its people to a true sense of shared purpose.
For many organisations, this is the first time they have moved to remote working at scale, and those that invested in tried and tested platforms and software are reaping the benefits. With travel restrictions in place, consultants are getting better at delivering to clients remotely, and in some instances are relocating teams to be client based indefinitely (with the option of family members joining them prior to any travel bans).
Recruitment of new talent at a senior level is continuing via VCs, but with lower level hires generally being deferred or suspended. Additional use of on-line assessments and psychometrics are also on the increase to provide a more in depth candidate view when an in-person meeting has not been possible.
Some firms are recognising this is an ideal time to build new talent pipelines. It is far easier for Search partners to speak with your potential future employees. Their time is more flexible being away from the office and client sites, and interactions can be just as effective via video calls.
Diversity and Inclusion Impact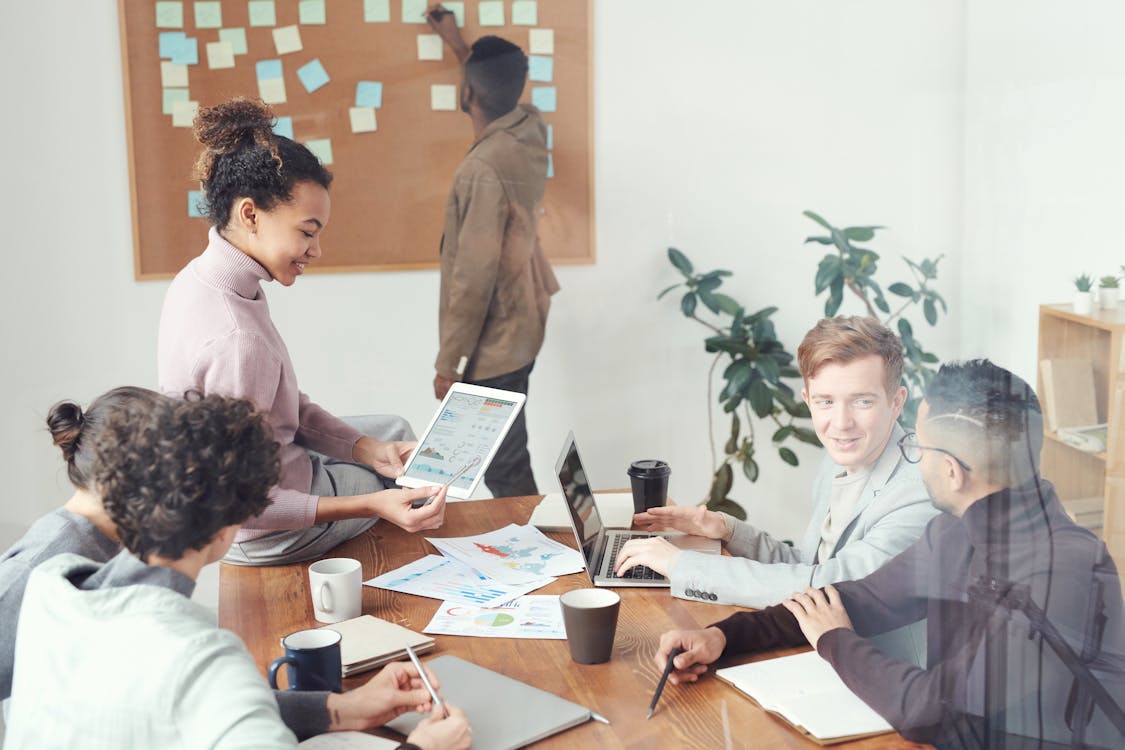 There has been marked progress in improving diversity and implementing leading-edge inclusion programmes across the Consulting, Technology and Services sector in recent years. Whilst some of our clients have told us that recruitment freezes or deferments will not apply to candidates from a more diverse background, it is too early to tell the longer term impact.
The current era of working from home, travel restrictions, and juggling care for children and/or elderly dependents is forcing everyone in the workforce to work more flexibly. Many of our clients believe this will demonstrate how flexible working and being outcome focused can be effective and will have a positive impact on diversity and inclusion programmes in the long run.
However there is also the real possibility that diversity initiatives will drop back to becoming optional extras rather than core to business success. It is essential that business leaders remain focused on the imperative of having diverse workforces.
We could see more women dropping out of the sector if they need to be the main carer for children and relatives. It may be a decision they are forced to take particularly if they are on part-time contracts whilst their partners are on full-time better paid contracts.
The current uncertainty in the market may exacerbate the reasons why more diverse candidates do not enter the sector. Our experience shows that a diverse candidate pool takes longer to move through recruitment processes and to accept a role. If an organisation puts its talent pipeline on hold and then needs to get candidates started quickly once the market picks up, it is less likely to hire diverse candidates. Maintaining a diverse pipeline is crucial at this time.
For any information or guidance and advice about how you are managing your current or future talent requirements as a response to COVID-19, please do not hesitate to contact Helen Tudor or Ben Richardson.